SWISS CLUB ST. PETERSBURG, Inc Welcomes You!
Meetings: The Swiss and friends of Switzerland in St. Petersburg - Clearwater - Tampa area of Florida meet for lunch Oct though May (see sidebar for dates).
We also have a Spring Picnic and Luncheons celebrating August 1st, Switzerland's National Day and Christmas. Guests are always welcome.
Membership is open to persons of Swiss descent and to friends of Switzerland.
Additional meeting information can be found on the Members section of our club website prior to the event. Please check there for venue and agenda, etc.
Save the Date!


For more information visit the Members Events page.*
Free for paid in full members. $5 each for non-members and guests.
Details and invitations / Reservations required.
*To access the Member portion of the website, please contact the webmaster or visit the member area to request admission. This is a secured area as personal member contact information can be found there.
---
Call Augie (727) 522-0771 to ensure your reservation or email Heinz Gasser at gasser@eckerd.edu on or before Wednesday, prior to the luncheon.
More details on the Member Events Page.
Pre-Pay now to secure your Luncheon Reservation
Standard Luncheon Reservations:
Special Event Luncheon Reservations:
Note: If you have more than one child please indicate the number of children under 12 when making your payment or email: treasurer@swissclubstpetersburg.com.
---
Important Newz:
(That was a typo but I think I'll keep it. *wink*)
In Switzerland, Chinese dissidents now know they are not alone
After protests in China against the government's zero-Covid policy spilled over to Chinese communities abroad, some dissidents in Switzerland found the courage to make their voices heard for the first time – and want to continue to take a stand without fear of retaliation.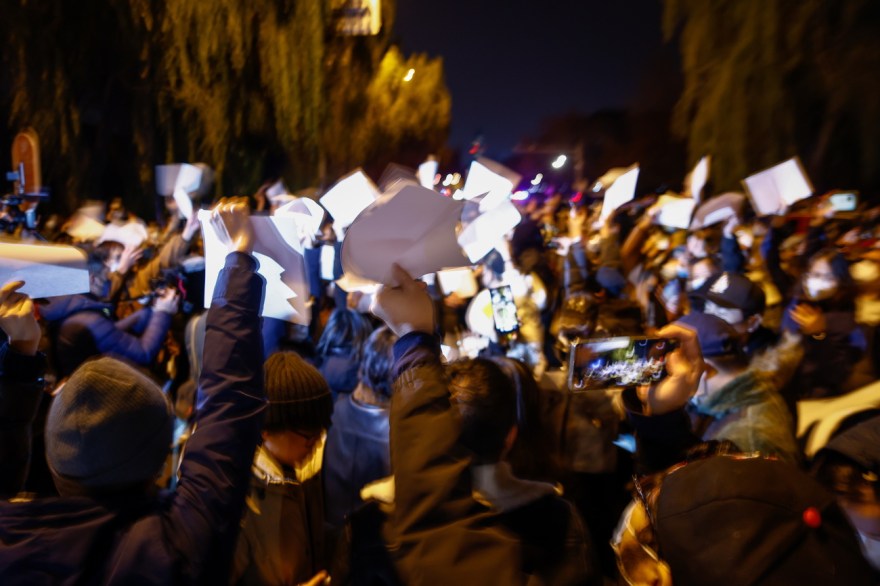 Like many Chinese living overseas, Yiyan* spent the final days of November anxiously consuming news about protests that had erupted in cities and university campuses across China. When word came that police in Shanghai had detained several demonstrators and were randomly checking commuters' mobile phones for the presence of foreign apps, the Swiss resident could no longer sit still.
"I got really scared," says the Chinese native. "So I got on the train and cried my eyes out all the way to Zurich."
---
The membership dues are collected on or before January 31, 2023. Annual dues are $20.00 per person. For information call Ed Wirth or email webmaster@swissclubstpetersburg.com.
To download the application for memebership click here.
---
Be sure to visit our Videos page!
---
Dec Birthdays & Anniversaries

Jan Birthdays & Anniversaries

| | |
| --- | --- |
| 11 | Ursula Wignall |
| 23 | Phil Marks |
| | |
| | |

Feb Birthdays & Anniversaries

| | |
| --- | --- |
| 5 | Ginger Marks |
| 14 | Ursula Hausherr |
| 23 | Mary Wirth |
Note: If you don't see your birthday or anninverary listed and would like to please email webmaster@swissclubstpetersburg.com.